Rotorua's Lakeside Concert has received a funding boost from a longstanding supporter, Rotorua Trust.
Rotorua Trust has contributed funding for every Lakeside concert. This year, 'Lakeside 25' celebrates 25 years of providing a free, accessible concert to the Rotorua community.
Ian Edward, chair of Rotorua Lakeside Concert Charitable Trust, says that this connection has been invaluable and that they would never have been able to do something like this for the community without Rotorua Trust's support.
Ian says that the phrase "together is best" has relevance interwoven through the funding partnerships that create this free event, to the event's atmosphere.
"Entertainment is what Rotorua excels at; it's in our DNA, the original idea was to bring together the best of Māori, classical and contemporary music, in a format free and accessible to every citizen of the region, and those values remain the same today.
I think the fact that we've been able to stay true to our mission statement is a tribute to our people, our supporters, our funders, and the community at large. That's a satisfying achievement from my point of view."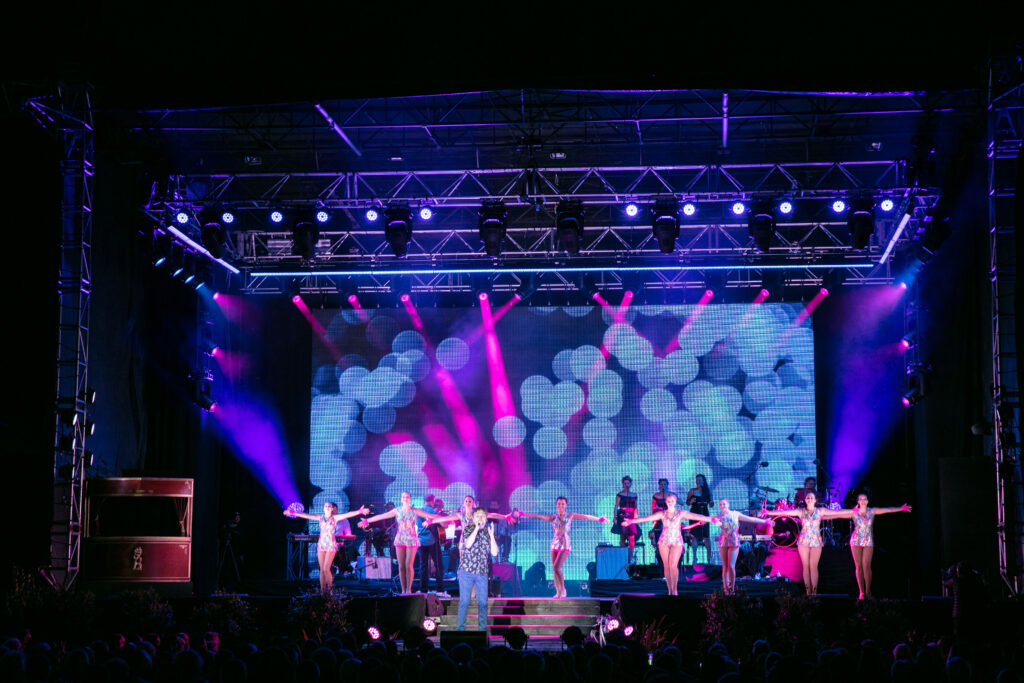 In Ian's youth, families would go to the Soundshell for the Christmas concerts provided to the community. His initial involvement was with the Aria, a prestigious singing competition that continues to date.
After being involved with the Aria for about four years, it struck Ian that through relationships with the country's top performers, they could create an outdoor concert, based on his experiences at the Soundshell all those years earlier.
The formation of Lakeside started, Rotorua Trust contributed funding, and additional funders were approached for support.
The concert was held for 24 years until the Covid-19 pandemic, which meant it couldn't be held in 2021 and 2022.
Ian speaks fondly of highlights over past concerts. At the millennium concert, the crowd was more than 40,000, it was a Lakeside concert with a difference. The year 2000 concert presented two of New Zealand's most iconic performers, the late Sir Howard Morrison and Dame Kiri Te Kanawa. It was the one and only year tickets were distributed, as the event was held at the stadium. The tickets went in two days. A queue went down Fenton Street, to Hinemaru Street and into the Government Gardens. This was one of the biggest Rotorua has seen.
Providing an avenue for artists and performers, Ian recounts the time they picked up a promoter that had flown in from Los Angeles to watch a performer. It was the launch of that performer's international career.
A key change this year is a focus on local performers, "this year, we think that greater enjoyment will come from local people being able to enjoy the performances of outstanding local people."
"It's quite an amazing feeling when you're up on the stage, and you're looking out at the sea of people, and that they've all come together with the objective of being entertained, it gives them a sense of community spirit, and that Rotorua really is a great place to live, work and play."
Lakeside is brought together by a small team of trustees, lots of planning, and a team of people to set up and pack down the event. During the year, a small team meets at 7 am to make things happen. Ian lists some of the networks of local people involved in various tasks, erecting the stage, scaffolding, electricians, people marking the grounds, and rubbish collection.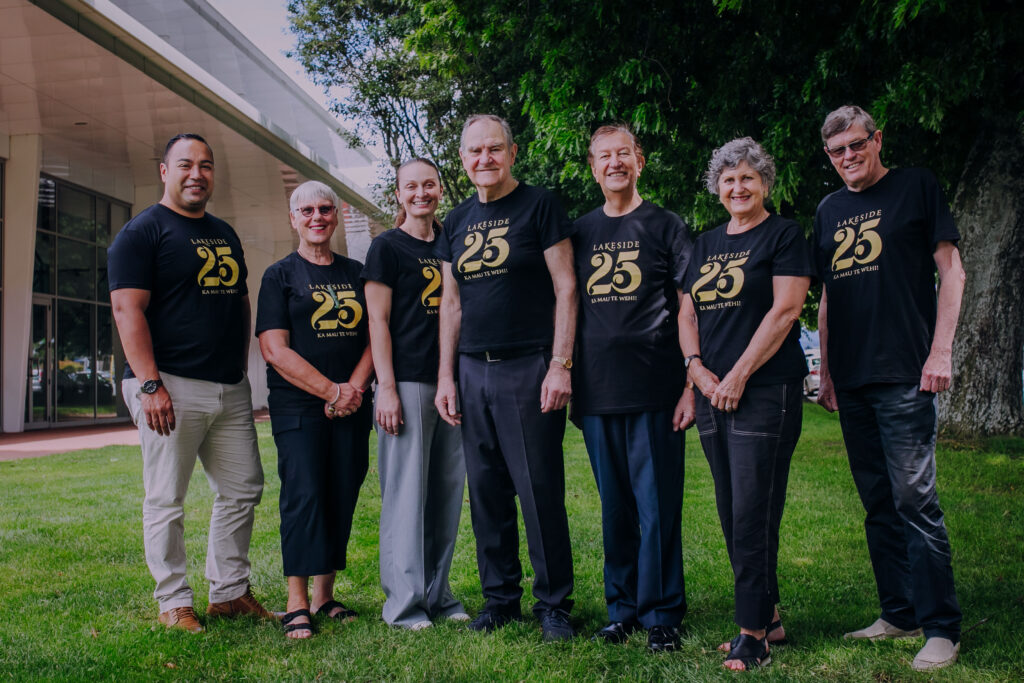 "We've seen the event as an incredible one for enriching the fabric of Rotorua.
I go back to the joy that I felt as a young boy seeing live entertainment, and it's just stayed with me that this is part of who we are and that we're good at entertainment. At the centre of it, it's about us, the Rotorua community. It's about enriching our uniqueness, and to that end, I remain forever grateful to Rotorua Trust and the other sponsors who have shared the same vision."
Each year, concert attendees are given the opportunity to give back to a local cause. The Rotary Club of Rotorua Sunrise is organizing the Lakeside fundraising collection, giving the community an opportunity to donate to QE Health.