Sweet Louise emerged as a source of solace and strength for those grappling with the challenges of advanced breast cancer.
At Sweet Louise's heart lies a compassionate team and a sense of community. Relying on donations and grants to provide its services, a $10,000 grant from Rotorua Trust has supported the program's continuity, enabling reach and support to those within Rotorua who are facing the complexities of this diagnosis.
Responses from those using the service have been extremely positive. One Sweet Louise member speaks about the monthly support meetings, saying, "At the meetings, we all share a special connection and sense of belonging. This helps me feel that I'm not alone."
Monthly social support groups are a key initiative held at a cosy local café. With a drink and snack provided, members come together, sharing information, friendship, and vital peer support with those who understand what they are going through. Working closely with members, a Support Coordinator hosts the support group meetings and can also provide one on one support, along with information and referrals.
Tailored services supported the unique needs of over 25 Rotorua women and their families in the past year. These include organising family activities, creating opportunities for members with dependent children to make lasting memories, and extending additional hardship support when a loss of income and the costs of cancer mean their family is struggling.
The BOP Region Support Co-ordinator says, "It can be harder for women in remote, rural areas to access health care and support. I organise regular Zoom meetings specifically for our rural women, and I stay in regular touch over the phone. One of the women I support travels over an hour to join the meetings because she really values them.
"My favourite part of this job is organising Family Times for members. That's when we help organise a treat for a family – a day out, a meal out or a trip away. It has a real feel-good factor. We know that it gives families a huge boost when they get to relax and enjoy time together."
Most members join soon after their diagnosis, with many members being referred by hospital breast care nurses or their oncologist, or they can self-refer. The program welcomes all New Zealanders diagnosed with advanced breast cancer, and with no costs incurred for members, Sweet Louise is free to join and provides practical, emotional and social care services. Outcomes of the program enhance the quality of life and overall well-being of those living with advanced breast cancer.
"Funding from Rotorua Trust has ensured we can continue to reach and support people in the region who are living with advanced, incurable breast cancer," says Victoria Martin, Grants Manager at Sweet Louise.
Despite the unfortunate growing demand for its services, Sweet Louise remains committed to supporting those with advanced breast cancer.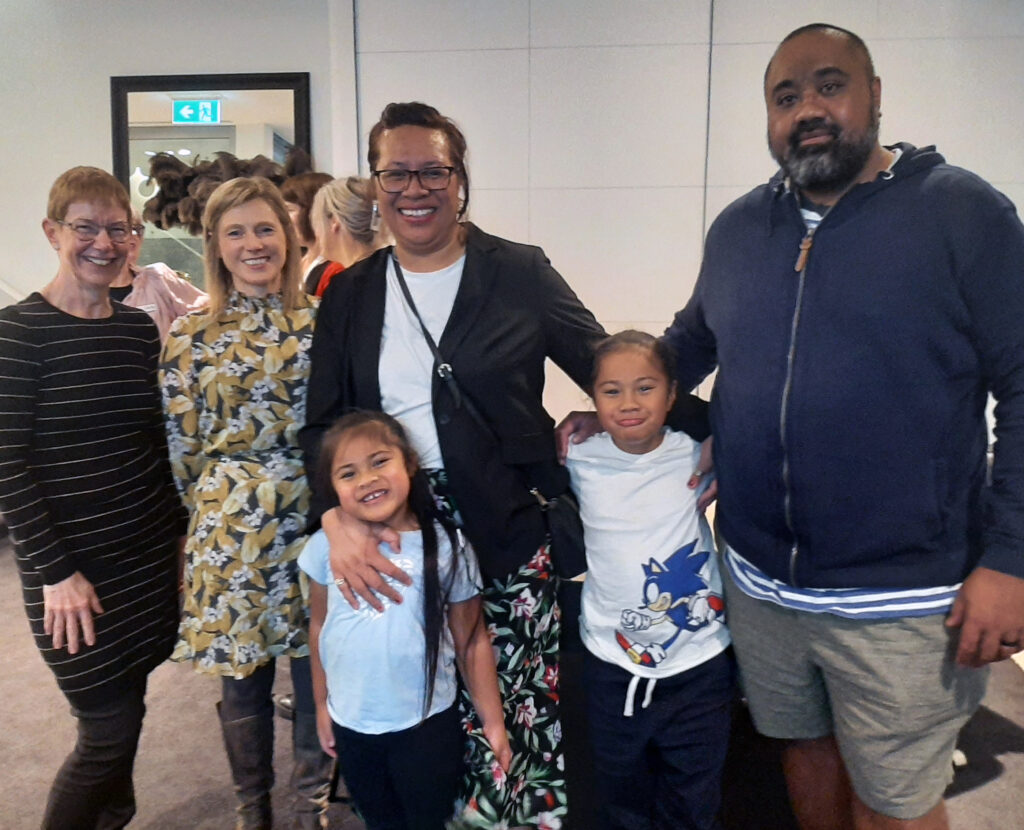 Looking to the future, Sweet Louise envisions continued growth and support for those with advanced breast cancer. The program aspires to expand its reach, ensuring that no one faces their journey alone and that all who need it can access the compassion and care of Sweet Louise.