The Rotorua Walking Festival, an annual event that promotes community engagement and the love of walking, recently celebrated its 30th anniversary. Rotorua Trust granted $10,000 to the festival, organised by the NZ Walking Association (NZWA Inc.), which has become a staple in the region, attracting local and international visitors.
Describing the weekend, Deryck Shaw, a Committee Member of the Rotorua Walking Festival, says each day has different distance options to pick from, and the event spans walks in the forest and the city. Day one involves walks immersed in nature, with walkers following courses through the Whakarewarewa Forest. On day two, walkers see Rotorua's unique parks and urban environment. Walking past cafés, through the lakefront and around the Government Gardens. After completing their walks, participants return to the registration center, where they can enjoy live music, coffee, and snacks while basking in a sense of accomplishment.
This year's celebration was particularly special as it marked a return to normality. The festival welcomed international walkers back to New Zealand and operated with fewer COVID-19 restrictions. Additionally, the introduction of the Café Cruise walk provided a new and relaxed walking experience while supporting local organizations, including the Rotorua Trails Trust, Rotorua Parents Centre, Rotorua SPCA, and St Chads Communications Centre Trust.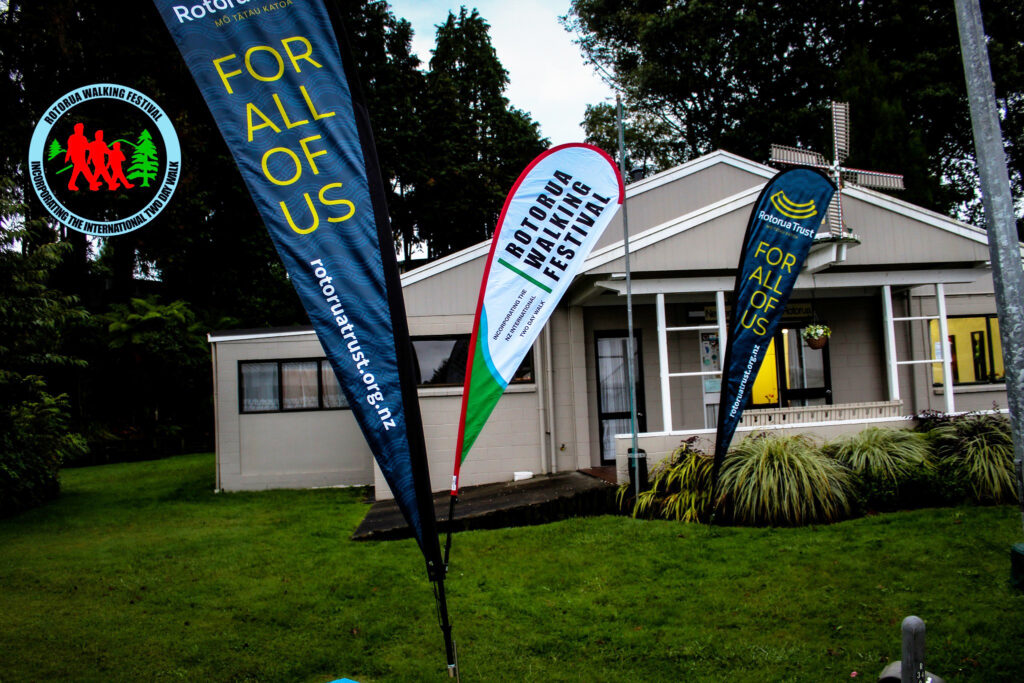 On detailing the impact of funding from the Rotorua Trust, Deryck says that continued funding support in 2023 enabled organisers to keep entry fees affordable for participants, including locals, domestic visitors, and international walking enthusiasts. The funding support became even more significant in 2023 as the festival operated at a reduced capacity due to the pandemic's impact on international events and large gatherings.
Also, the funding aided the facilitation of a live radio presence at the event, contributed to robust health and safety measures, streamlined administration and setup processes, and bolstered the festival's advertising efforts, ensuring its success.
Reflecting on its three-decade history, the Rotorua Walking Festival has faced its fair share of challenges and celebrated remarkable milestones. It's a festival that has seen thousands of participants from various corners of the world, fostering friendships and sharing a passion for walking. One of the most significant achievements was the festival's accreditation by the IML Walking Association and IVV, placing it among internationally recognised walking events.
Involving extensive planning and coordination from organisers and offering a range of activities for participants, Rotorua Walking Festival organisers responsibilities include obtaining permits for forest and park access, collaborating with third-party organisations for smaller walks, securing sponsorship and funding, developing health and safety plans, managing traffic flow, designing routes, organising volunteers and marshals, and ensuring effective communication with participants and stakeholders.
Looking to the future, the Rotorua Walking Festival aspires to engage a new generation to take up the recreation opportunity of walking, continuing to encourage long distance organised walking events as a viable way of improving well-being and mental health. They also aspire to further reduce entry costs for local participants who may face financial barriers. The festival remains committed to fostering a sense of community, celebrating the beauty of Rotorua's landscapes, and encouraging walking for recreation.