In March 2023, the Rotorua Events Centre buzzed with excitement and camaraderie as the annual Te Arawa Kaumatua Olympics took place. Assisted by funding from the Rotorua Trust, Oranga Tinana o Ue (OToUe) hosted the event, which saw 495 kaumatua Olympians from various regions, making it the largest kaumātua event ever held in Aotearoa.
The event kicked off with a opening ceremony led by Her Worship the Mayor Tania Tapsell, accompanied by Ngati Whakaue Kaumātua Monty Morrison and Kai-Karanga Norma Sturley. Paying tribute to the late Georgina Maihi Kawemate, the event honored the enduring spirit and legacy of kaumātua participation.
Participating kaumātua engaged in a range of activities that fostered cognitive ability, physical activity, teamwork, and social connectivity. Laughter and enthusiasm permeated as the games unfolded. The event also promoted intergenerational connections, with Rangatahi having the opportunity to witness and participate in the fun and active engagement of the kaumātua.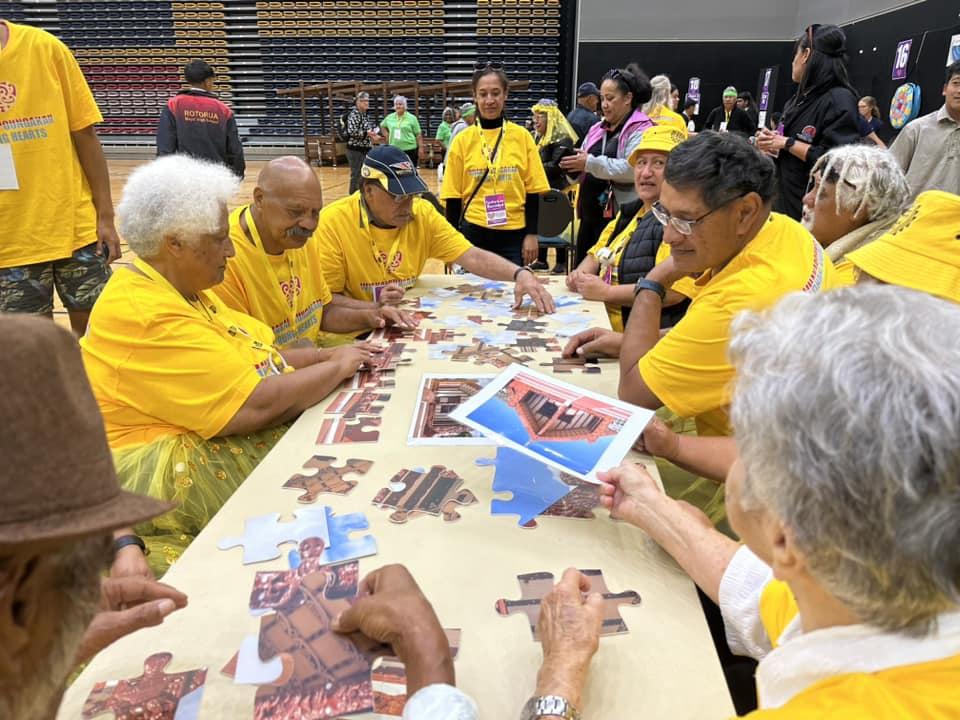 Among the participants, Hariata Ririnui, a 104-year-old kuia from Ngāti Tarāwhai, emerged as the eldest Olympian. She showcased her competitive spirit in various events such as shoot it down, hoopla, and Giant Connect4, exemplifying the resilience and strength of the kaumatua community.
To bring the effect to fruition, Dr. Laurie Morrison (Ngati Whakaue) – Kaiwhakahaere, dedicated twelve months to coordinating the event management plan, venue hire, health and safety measures, public relations, marketing, and funding applications. Numerous media engagements ensured widespread coverage and recognition for the event. Capturing the event, Megan took photos, serving as a record of achievements by the roopū and showcasing the strong bond among the participants.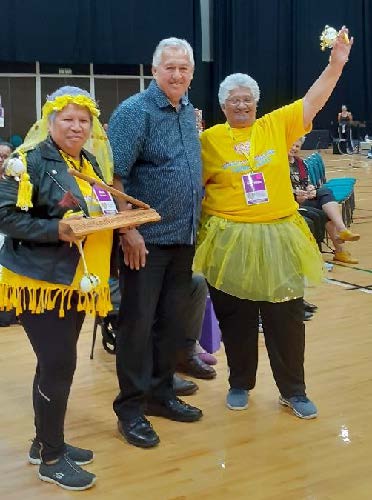 The event concluded with a prize-giving ceremony, where Mike Keefe presented awards to the winning teams—Uenukukopako, Tuwharetoa Taupo, and Hauraki.
The response and achievements of the Kaumatua Olympic event have already sparked interest amongst organisers in similar events in Tuwharetoa and Ngaiterangi, showcasing the positive impact of such initiatives on the kaumātua community.
As the day concluded, the memories of a remarkable gathering of happy faces and shared laughter will resonate with everyone who attended. The event truly embodied the spirit of the kaumatua and left a lasting legacy of unity, vitality, and joy.