20 years of the Rotorua Arts Village, it's a milestone that was met with a hive of activity, music, and cake.
During the celebration, there was the launch of the Kōanga Markets, a history exhibition, the 200 show, and the opening of a new gallery space – the Maumaha Gallery.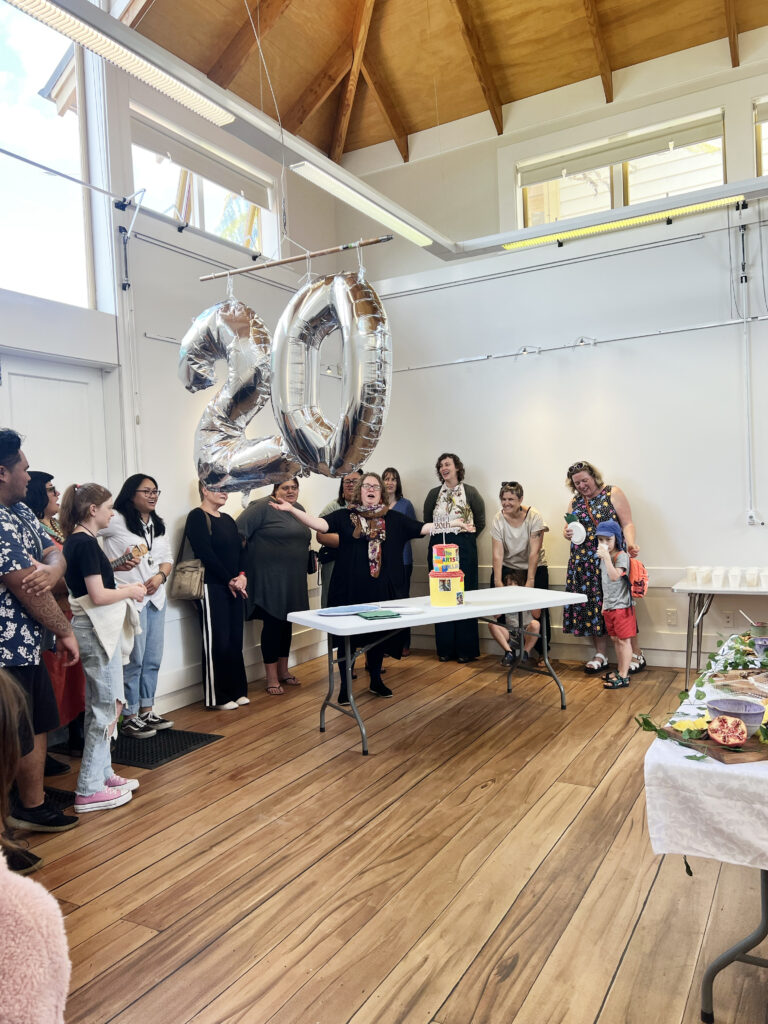 Creating a Village
History of The Arts Village
In 1999, the Rotorua Trust (the Rotorua Electricity Community Trust at the time) commissioned a series of investigations to assess the needs for further arts and music facilities in the town.
A steering committee chaired by mayor Grahame Hall was established that, over the next three years, undertook extensive surveys and public consultation. The aim was to create a combined music, arts and cultural complex that would provide a significant contribution to community arts in the broadest sense.
With $1.6 million from the Millennium Grants of the Rotorua Trust and further funding from the Lotteries Grants Board, and the Rotorua District Council. Construction began on 15 October 2001. The Arts Village (initially called 'RAVE') was officially opened by Rotorua MP Mrs Stephanie Chadwick on 16 November 2002.
The floor of the ambulatory gallery is a mosaic of 350,000 glass tiles in a design by local muralist Marc Spijkerbosch. Each mosaic piece was glued onto 116 pieces of mesh by more than 1,600 members of the public over 3,500 hours.