Guiding today's youth to be aspirational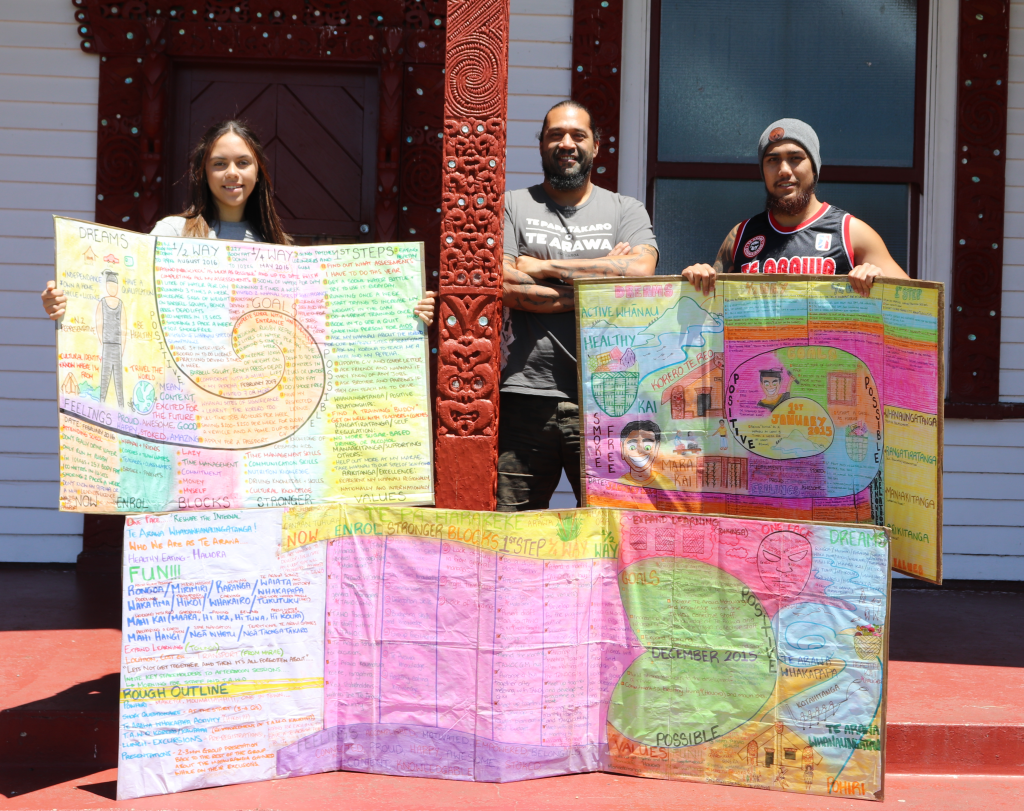 Charlotte O'Brien, Paora Te Hurihanganui and Whakauekaipapa Savage
---
The Aspiration Rotorua – Rangatahi PATH Planning programme has been granted $90,000 from Rotorua Trust to inspire youth across Rotorua to be aspirational by creating connections and hope through an individual visual pathway approach.
PATH Planning has been utilised through Te Arawa Whānau Ora since 2011 and is delivered by Te Papa Tākaro o Te Arawa in conjunction with Te Putake Nui for this project. Te Papa Tākaro o Te Arawa is a trust that fosters self-encouragement and community development across Te Arawa. Te Putake Nui supports Rotorua rangatahi to improve outcomes and was initiated from the Rotorua Working Together Forum (a forum of local and central government, social sector initiatives and community groups) in 2019.
PATH stands for Planning Alternative Tomorrows with Hope with the purpose to inspire others to be aspirational for a better future.
The PATH method is a creative planning tool that uses symbols and colour to map out a plan that includes dreams and aspirations, looking at proposed achievements, a reflection on values and a range of things to consider alongside an action plan.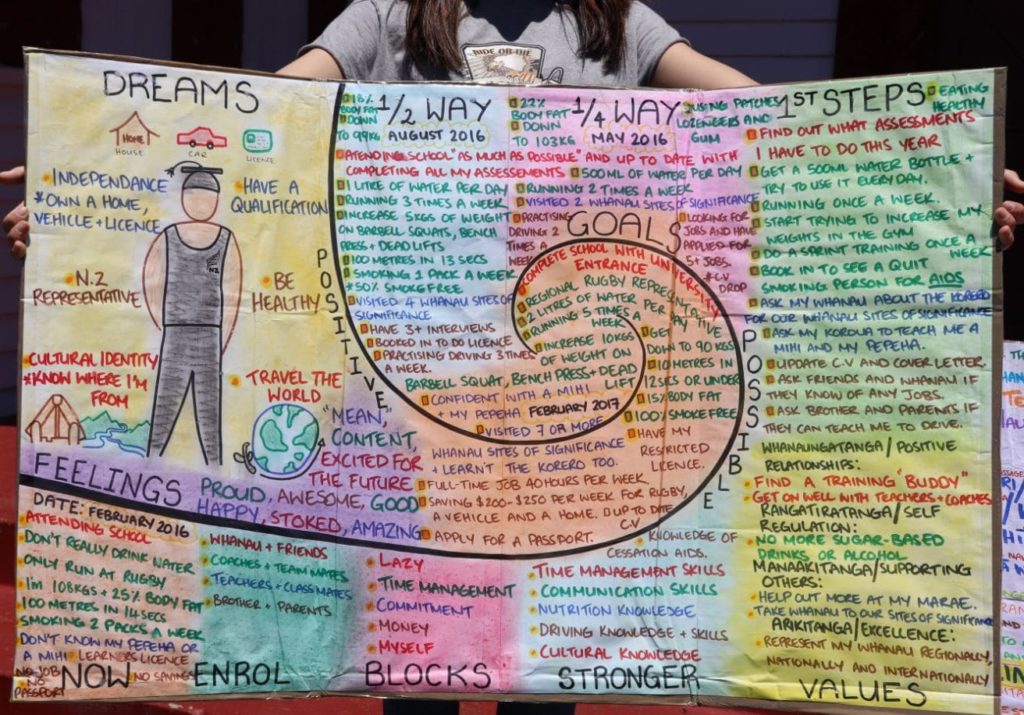 Aspiration Rotorua – Rangatahi PATH planning coordinator, Paora Te Hurihanganui says the programme is guided by Kia Ita – to hold fast and inspire others to aspire.
"More often than not, society focuses on issues rather than solutions. Our aim with the programme is to not focus on the negative but to guide our facilitators and youth into focusing on a solutions-based pathway.
"Basically, we help guide rangatahi to advance from where they are at present – whether that's employment, education or career aspirations, we want to help create a clear pathway for them to achieve their goals which, in turn, will generate an aspirational Rotorua."
The programme will focus on developing an 'ecosystem of aspiration' by growing competent and specialist PATH facilitators to deliver wānanga, workshops, and guiding others to support rangatahi plans by working closely with schools, kura, marae and local communities.
With the aim to reach 400+ youth in 2021, Paora says it's a big target but they'll still be succeeding whether or not they reach that target and be better off than when they started.
"By using the PATH planning method, we can support whānau planning to enable them to realise their dreams, reflect on their futures and plan to achieve specific goals."
Initial beneficiaries of the programme will be youth who complete a PATH plan through 'Aspiration Rotorua' and PATH facilitators who are trained in the delivery to develop a new skillset and employment opportunities will flow as a result.
Charlotte O'Brien has worked with Aspiration Rotorua over the past three years to create different PATH plans that align directly with her goals and the steps she needs to take to reach them.
"PATH planning has enabled me to be able to set up a plan and have something to work towards. The visual board really helps me to see the clear pathway I need to take to achieve my goals, whatever they may be at the time.
Charlotte says PATH planning is worth doing and recommends rangatahi get in the right head space and reach out for help to create a plan that can help them too reach their goals.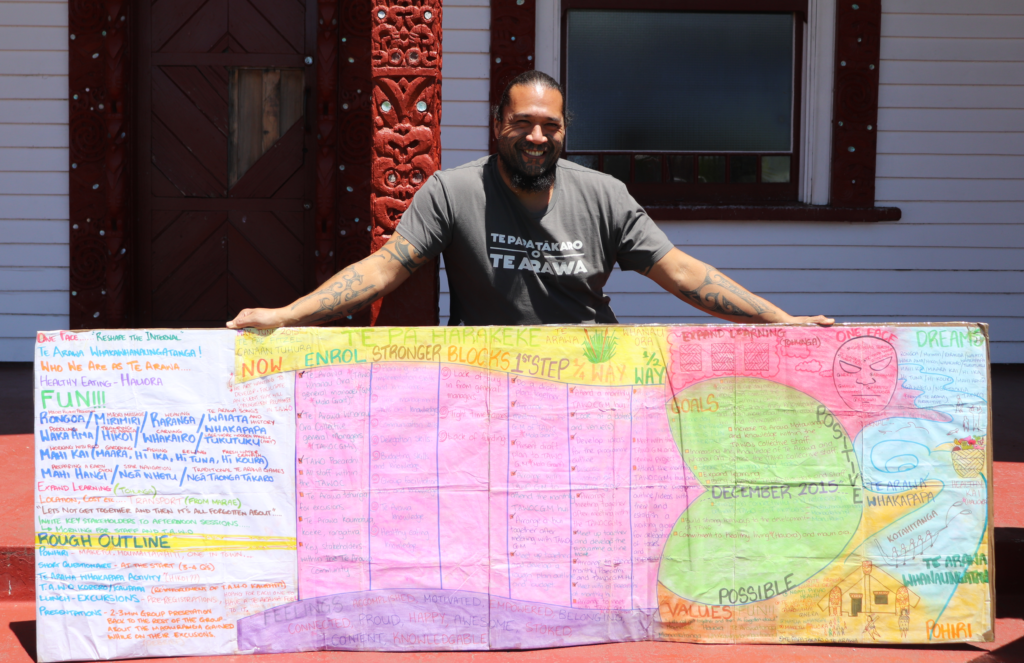 Rotorua Trust chairman, Stewart Edward says the kaupapa is about innovation and creating opportunities for young people to set goals for themselves and reach their potential, which will ultimately benefit the Rotorua community.
Back to top