QE secures funding and location for new facility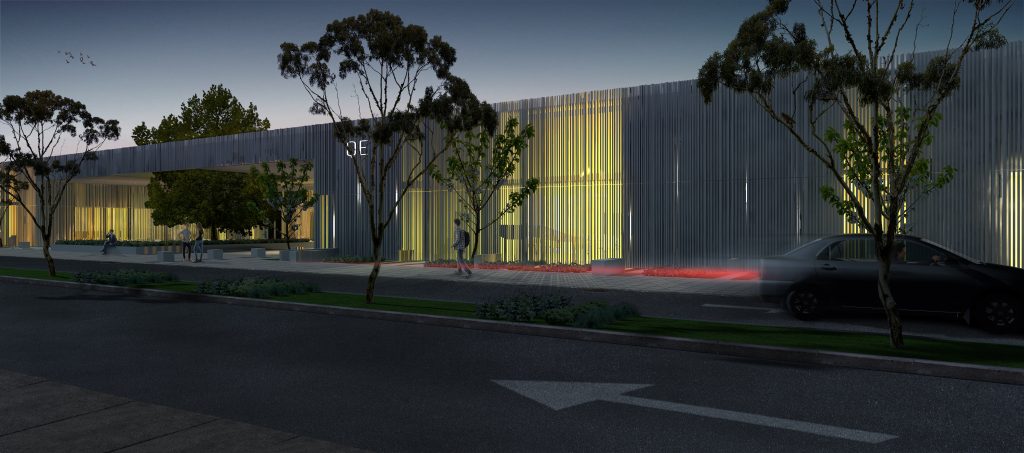 An artist's impression of the new build by DCA Architects of Transformation. IMAGE: DCA Architects of Transformation
---
QE Health can now focus on developing a purpose-built facility to fit its world class health service, with a location and funding secured for its new $14.5 million facility.
Rotorua Trust has committed a $1 million grant to the project, along with a loan of $2 million. The Trust has also agreed to underwriting of a further $2 million should additional funding partners not be secured. The Provincial Growth Fund today announced a grant of $1.5 million, in addition to the $8 million, as a loan, earlier this year.
For QE Health chief executive, Dr Aaron Randell it means the focus can turn to building a facility which better fits the service it is renowned for around the world.
"QE Health has been a part of Rotorua for more than 75 years and we now have certainty we can continue to support the community long into the future."
It will remain on the wider lakefront site, near the intersection of Whakaue and Hinemaru Sts. Pre-building work is expected to start on the 3000m2 facility in July, with the operation open by the end of 2021.
QE provides a range of services focusing on rehabilitation therapy, clinical spa treatments and in-patient programmes including rheumatology, physiotherapy, psychology, orthotics, dietetics, occupational therapy, osteopathy, appearance medicine, and gym.
Dr Randell says all of QE's existing services, including the popular gym, would be moving into the new centre.
"The new facility will allow us to be more innovative, and it will allow QE to do what it was designed to do and give back to the community."
Dr Randell says without partnerships like those with Rotorua Trust and the PGF, QE Health couldn't have raised the money required for the new facility.
"We are a not-for-profit – there was simply no way we could have funded it ourselves.
"The early commitment of funding by the Provincial Growth Fund enabled funding discussions with other organisations to progress and the announcement of the PGF grant filled the final funding commitments required for the project to proceed."
Dr Randell also notes that the new facility would not have been possible without the support of the landowner, the Pukeroa Oruawhata Trust.
"Pukeroa were really constructive in their negotiations with us which allowed us to remain as a tenant on their land which we are extremely appreciative of. We look forward to continuing to work with Pukeroa for future mutual benefit.
"Our services, which are clinically focused, will complement those of the Wai Ariki Hot Springs & Spa and through providing a range of services we will build on Rotorua's reputation as a wellness destination.
"This new facility will allow us to grow, build on our legacy and continue to find ways to support the Rotorua community with both employment and wellness services."
Rotorua Trust manager Tony Gill says QE plays an important role in Rotorua and beyond, providing quality clinical and rehabilitation services, while also creating jobs.
"QE has played an important role in Rotorua's past and we believe it will play an even bigger part in the city's future, which is why the Trust made the decision to support the rebuild.
Mr Gill says after considering a range of options and seeking independent, expert advice, the Trust settled on a grant of $1 million, as well as a $2 million loan for the project. The loan will be interest free for the first three years, while the Trust will also provide bridging finance of an additional $2 million if required.
"This project brings significant benefits to Rotorua – from helping bring people, jobs and visitor spend to Rotorua, through to providing clinical services which might not otherwise be available. By supporting this project we will help support a better Rotorua."
Mr Gill says while the Trust strongly believes in the benefits that the new QE facility will bring to the city, it had to find a balance between supporting the project, while ensuring this commitment did not impact on its granting ability to help a range of other kaupapa.
"The Trust is excited to be part of the QE rebuild, which complements the lakefront redevelopment initiatives that are being driven by the Rotorua Lakes Council for the long-term benefit of our community."
Back to top