Rotorua Trust's $10,000 Christmas gift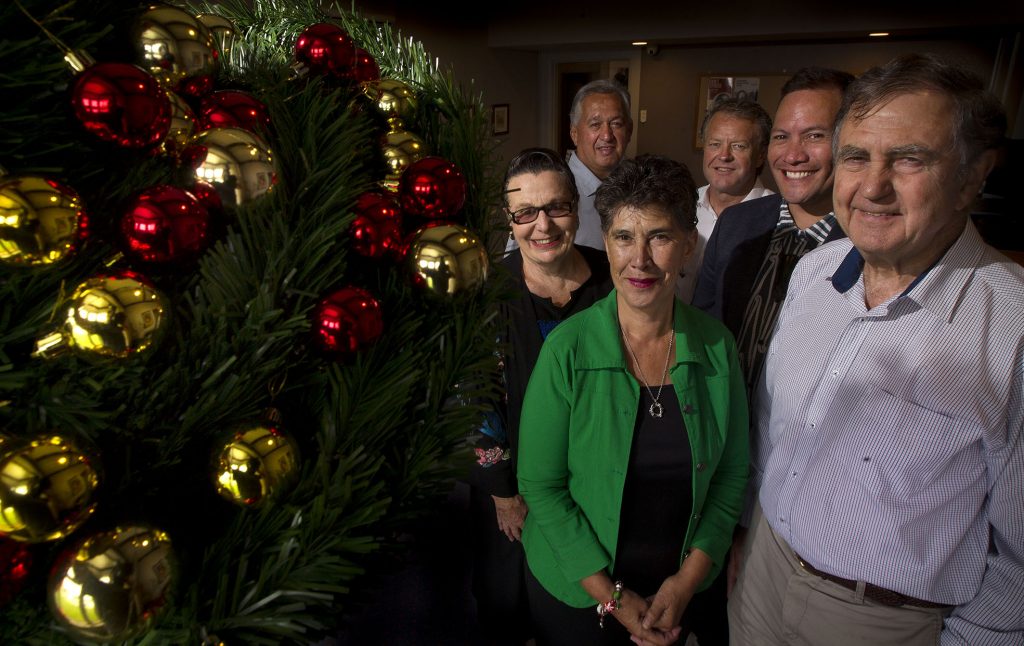 Rotorua Trust christmas appeal. Trustees (from left) Joanne La Grouw, Mike Keefe, Merepeka Raukawa Tait, Gregg Brown, Tamati Coffey, and Stewart Edward. 17 December 2019 Rotorua Daily Post Photograph by Ben Fraser RGP 19Dec19 - Rotorua Trust trustees Joanne La Grouw (left), Mike Keefe, Merepeka Raukawa-Tait, Gregg Brown, Tamati Coffey, and Stewart Edward. Photo / Ben Fraser
---
Image kindly supplied by Rotorua Daily Post.
Christmas is set to get that bit more festive for Rotorua families struggling to fill the pantry, with a $10,000 donation set to help fill the shelves at the Salvation Army Foodbank.
The Rotorua Trust donation comes as an added boost to this year's Christmas Appeal, supporting the amazing generosity from the Rotorua community who have supported the cause by donating thousands of items for the appeal.
Trust chairman Stewart Edward says the cash boost will help the Salvation Army Foodbank buy added extras to compliment all the incredible donations from the community.
"We hope it will help to get some of those extra treats to help make Christmas Day special, as well as items like meat and toiletries.
Mr Edward says while the focus is on helping families through the festive season, he hopes it will also ensure the cupboards aren't bare as the foodbank heads into 2020.
"The Rotorua community does an incredible job of supporting the appeal year after year and it's really heart warming to see the way the appeal continues to grow each year.
"We're proud to be able to compliment that generosity and help the work the Salvation Army does. We acknowledge the efforts of all those who work tirelessly behind the scenes to make sure local families aren't missing out at Christmas."
The appeal fits well with the Trust's kaupapa of helping make a better Rotorua for all, Mr Edward says.
"We have supported the Christmas Appeal for many years, but we know that it is the wider support of the community – individuals, schools and businesses – that make it the success it is. The way the entire community gets behind the appeal is a true representation of the special place we are privileged to call home."
The Trust is also supporting the annual Christmas Day Community Lunch, with a $5,000 grant towards the event run by the Rotorua Association of Christian Ministers.
The lunch caters for 400 people each year, building whanaungatanga among the Rotorua community, as well as providing an opportunity for individuals and whanau who may have financial difficulty during the festive season.
Back to top