Choruses of birdsong increase in volume, tree leaves rustle in the wind, and the forest air is fresh, filled with a strong scent.
At the heart of their story, Te Mauri o Ōkere Awa Charitable Trust (TMoOCT) has a collaborative spirit and a strong passion for restoring the land and the waterways of the Ōkere region. Making strides towards their goal of restoring the mauri (energy balance) of the Ōkere Awa and rectifying the effects of deforestation, TMoOCT shares Rotorua Trust's belief in a flourishing environment for every generation. Over the past two years, Rotorua Trust has granted close to $60,000 to support the purchase of native plants, pest traps and fencing for this work. TMoOCT shares with us why they're on this journey, and how they're contributing to sustainable tourism and a lasting impact on the environment for future generations.
TMoOCT's journey began when Sam Sutton, the owner of Rotorua Rafting, joined forces with Ngāti Hinerangi and Hinekiri to create an adventure attraction, Rotorua Ziplines. During the development phase, the dire state of the environment around them was brought to their attention. On the opposite side of the river, the forest had been damaged by goats, possums, and wandering livestock, while the farmlands had been overrun by gorse and blackberry. The amount of land that needed to be retired from grazing and restored to its native state had grown from 5 hectares to a staggering 12 hectares. Recognising a need to act, the next step was for the Ōkere community to come together and discuss options.
Planting the seeds of what grew into a shared cause, discussions sparked around the feasibility of forming a Trust to manage the land and river conservation efforts, and from there, several members of the community embraced the opportunity. Taking charge as Chairman, Nick Chater oversaw the creation and growth of Te Mauri o Ōkere Awa Charitable Trust. Current board members, including Nick Chater, Charlotte Wood (current Chair), Sarah Uhl, Kimi Chater, Miriam Odlin, Annie Walden, Stuart Luke, Anne Dibly and Bernd Sommers, played a pivotal role in the establishment and success of TMoOCT. Previous members lend to the Trust's ongoing success, with Roi Toia, Denise Martin, and the Sutton family continuing to support through volunteer work in planting and trapping. The involvement of volunteers brings over 120 hours collectively per month, from setting, clearing and rebaiting traps, to conducting ongoing monitoring data.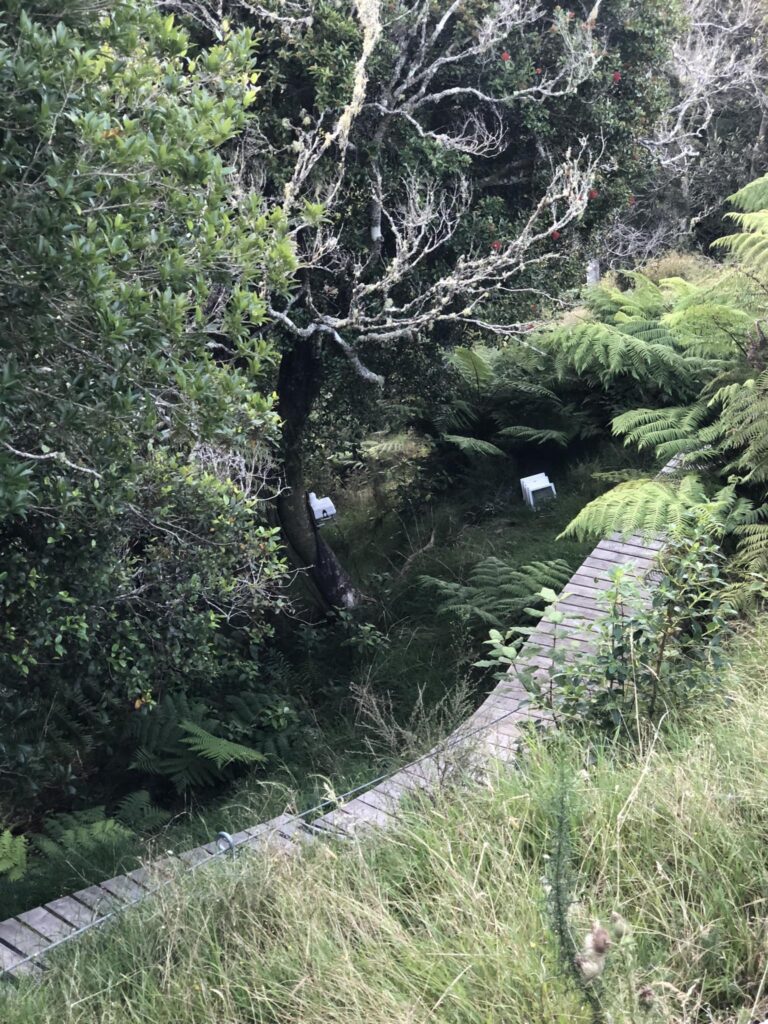 Previous Chairman and current member, Nick Chater explains his passion for the preservation of the land, saying that just as our ancestors believed in restoring life to its source, it is crucial we create a positive legacy for future generations. Chater speaks of how the Awa has played a vital role in sustaining life since the arrival of the Te Arawa Waka centuries ago. It has provided diverse forms of life, from tuna to koura, serving as both a navigational pathway and a refuge from adversaries, and just as their ancestors believed in restoring life to its source, it was crucial for them, TMoOCT, to create a positive legacy for future generations. Working towards leaving the area in better condition for future generations is high on TMoOCT's priority list, with TMoOCT's mission being to ensure that the waterways within Ōkere and the surrounding catchment have every opportunity to flourish with the biodiversity that once thrived in the region.
Chater reiterates this, saying "Rebuilding habitats and ecosystems for our local community and manuhiri helps to provide a healthy place we can live and play in, and by doing this together, we hope to continue building that connectivity with our neighbours, with our iwi, and for our children."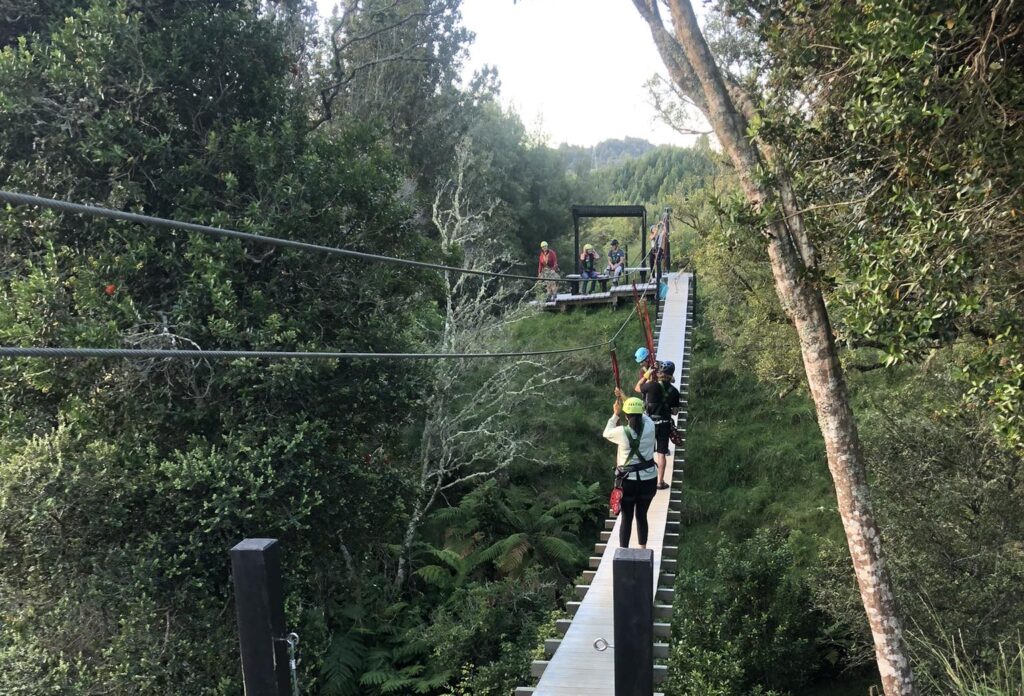 Combining adventure tourism with their conservation efforts, an essential partnership for TMoOCT is the collaboration with Rotorua Ziplines and Rafting operators. Visitors who participate in the Rotorua Zipline experience have the opportunity to plant a tree and actively participate in restoring biodiversity along the Ōkere Awa.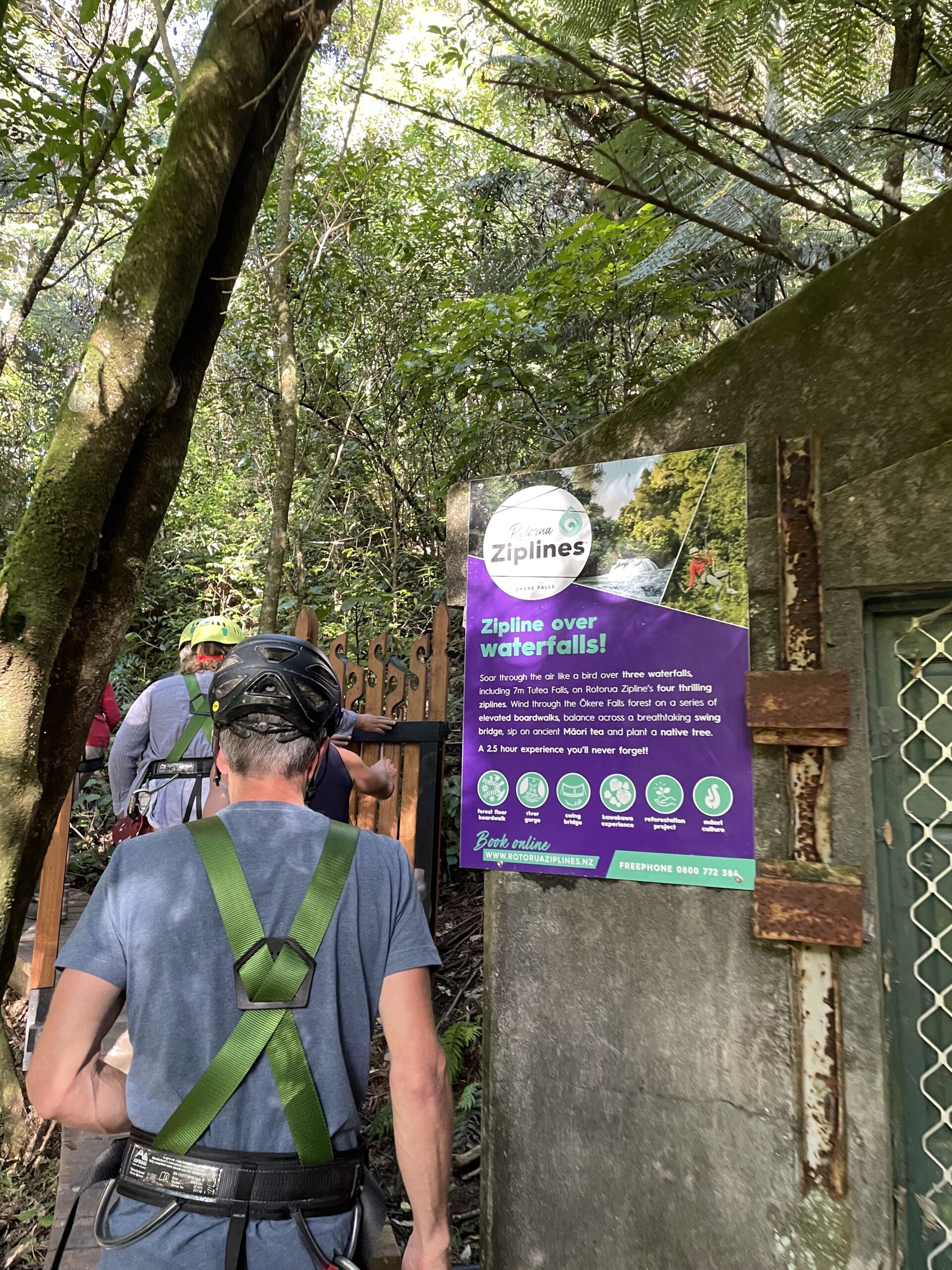 TMoOCT's reach extends to Mourea, Ōkere Falls, and Otaramarae, with a long-term vision to restore not only the Ōkere Awa but also Lake Rotoiti and the Ohau Channel, which are major feeders to the Kaituna River.
The positive effects of the restoration work serve as a reminder of the importance of environmental action and the role communities can play in preserving and enhancing the environment for future generations. By removing invasive pest species and restoring native flora, the Trust has witnessed the resurgence of native species along the riparian corridor, and the once-struggling native plants and wildlife are flourishing again. The chorus of birdsong grows stronger every month, with locals witnessing the revival of species like Kamahi, which previously had little chance against pest species. Restoration work has positively affected the water quality of the Ōkere Awa, improving the natural filtration process and creating cleaner waterways.
Looking ahead, TMoOCT has an ambitious vision for the future. The Trust plans to involve marae and the local community in their efforts, establish a trap library to assist property owners with pest control, develop a community nursery for planting and rebuilding the local forest, provide pest control training, engage with local youth and schools, and create a wananga space for environmental projects and learning opportunities. TMoOCT will continue to build partnerships and collaborate with other organisations sharing similar goals, further amplifying the positive impact they can make together.
TMoOCT is creating a legacy of sustainable tourism, environmental stewardship, and a healthier ecosystem for future generations. Showing that together, we can make a difference and leave a lasting impact on the environment we call home.