Rotorua Trust grant helps fill local lunchboxes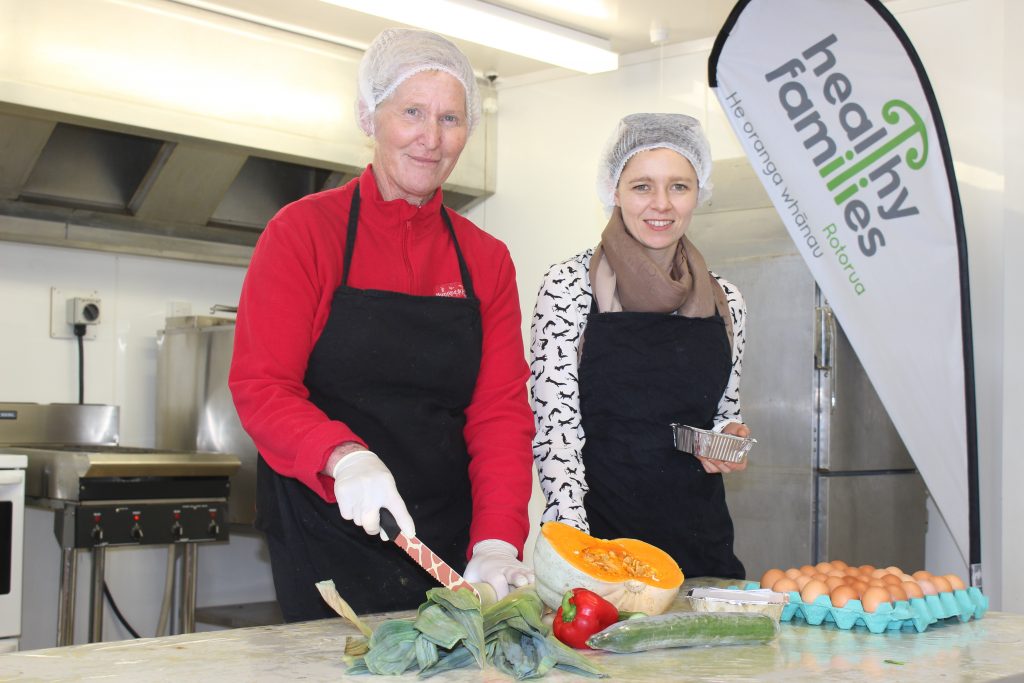 ---
Rotorua children heading to school with little or no lunch could soon be a thing of the past, with the Rotorua Energy Charitable Trust helping a local organisation fill the lunch boxes of those in need.
The Rotorua Trust has given $10,800 to the Ka Pai Kai Rotorua Charitable Trust to help ensure Rotorua kids at some of the region's lowest decile schools, early learning centres and kohanga reo get the nutritious food they need to learn and thrive.
The funding will help the organisation with set-up costs, including a 12-month kitchen lease.
Ka Pai Kai Rotorua Charitable Trust chairwoman, Jasmin Jackson says the grant from the Rotorua Trust removes the worry of finding a home for the charity and allows them to focus on the job of making lunches.
"Good nutrition, particularly breakfast and lunch, is associated with improved learning outcomes. Ka Pai Kai Rotorua offers a more affordable option and a healthier choice for parents and schools to choose from."
Ms Jackson says the pilot of the initiative this term is "going great", and 350 children a day could benefit once it's up and running at full capacity.
"Volunteers make and deliver the lunches and all lunches are sold at cost, including a hot option in winter."
Rotorua Trust chairman Stewart Edward describes Ka Pai Kai as an exciting, proactive programme.
"With poverty, diabetes and obesity being such significant problems in our community, this is a practical way to help address some of those issues."
Mr Edward says early investment in children's health can have a long-term impact on their learning and future, and Ka Pai Kai Rotorua's work fits well with several of the Trust's key priority outcome areas.
"The Trust's kaupapa is to play a role in making a better Rotorua for all."
As well as giving children and their parents access to healthy, affordable food, Ka Pai Kai Rotorua gives schools the opportunity to promote healthy eating and good nutrition, and members of the community can gain work experience by volunteering. Local food suppliers and businesses are also supported.
"This has the opportunity to have a wide-reaching impact in our community."
The Ka Pai Kai Rotorua grant was one of 19 grants approved in August, worth a total of $118,458.
"The Trust works with many different organisations and initiatives, from all spectrums of the community. The diversity of the work the Trust support is highlighted through this month's grants, which include funding to help Rotorua Musical Theatre towards the staging of Mary Poppins, helping Netball Rotorua resurface the netball courts and assisting Te Roopu Raranga ki Rotorua with its weavers' exhibition."
Back to top