Spirit, passion and history of Maori All Blacks showcased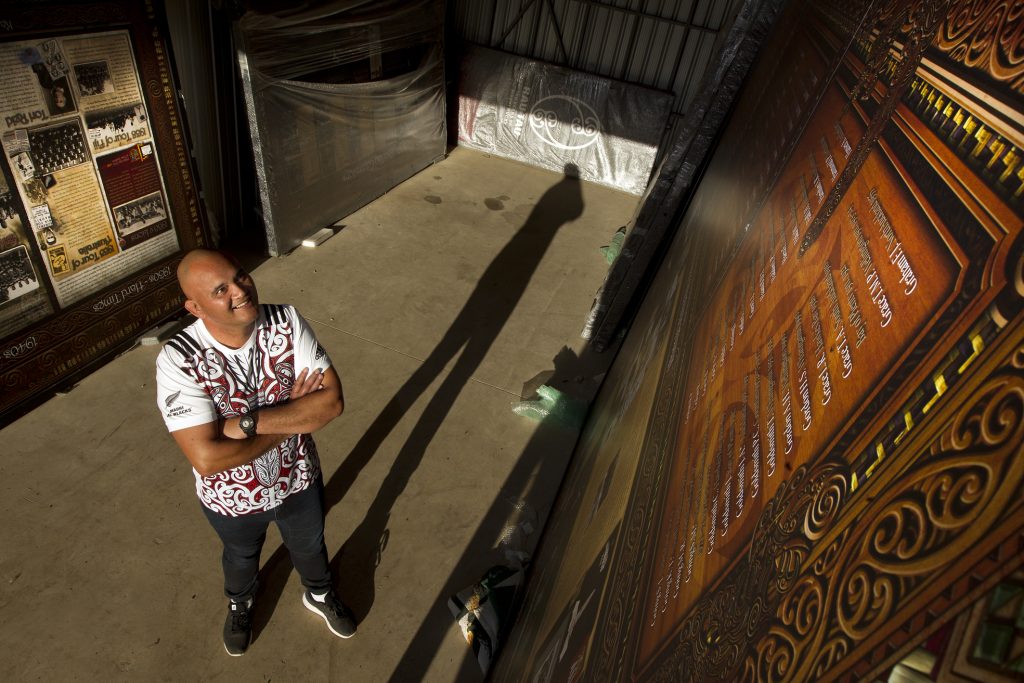 The Tima Tangata Maori All Blacks Exhibition organiser Tiki Edwards with some of the peices that will show in the exhibtion. 9 June 2017 Rotorua Daily Post Photograph by Ben Fraser RGP 10Jun17 - PROUD HISTORY: Organiser Tiki Edwards with some of the pieces showcased in the exhibition. PHOTO/BEN FRASER
---
They're set to show their skill on the field, but people will now get a unique insight into the spirit, passion and proud history of the Maori All Blacks, thanks to an exhibition supported by a $10,000 Rotorua Energy Charitable Trust grant.
The Tima Tāngata Māori All Blacks Exhibition opens at the Rotorua Energy Events Centre on Wednesday June 14 and will run until June 23. It is part of the festivities surrounding the game between the Maori All Blacks and British & Irish Lions in Rotorua on June 17.
Exhibition organiser Tiki Edwards says there will also be the opportunity for people to meet past Māori All Blacks who will share personal experiences and provide insight on what being a Māori All Black means to them.
The exhibition was originally showcased at the 2011 Rugby World Cup with great success and thousands visiting the exhibition. Entry is a gold coin koha (donation) for adults and free for children.
"It's a great chance for locals to see it. The exhibition provides a fascinating insight into how the Māori All Blacks have made a huge impact on the sporting landscape of Aotearoa (New Zealand)."
Bay of Plenty Rugby Union chief executive officer Mike Rogers says the exhibition wouldn't have been possible without the support of the Rotorua Energy Charitable Trust.
"We are grateful for the funding we have received from the Trust to provide the community and rugby supporters alike with the opportunity to embrace the exhibition."
Rotorua Trust chairman Stewart Edward says the Trust is excited to play a role in festivities around the upcoming game and to help make the exhibition accessible to the local community.
The $10,000 grant for the exhibition is one of 34 grants, totalling $244,659, which the Trust has approved in the past two months, across a range of areas including the arts, culture and heritage, sports and recreation, health and community activities.
It also provided $3000 towards operating costs for Tui Ridge and Victim Support.
Some of the other grants include $15,000 to help Rotorua Special Olympics travel to the national championships, $10,000 to Te Arawa Pouako I Te Reo Society for the secondary school kapa haka competition and $20,000 to the Rotorua Community Youth Centre to help run programmes.
"The Trust is a community-focused not-for-profit organisation with the aim of creating a better Rotorua for all. The wide range of grants handed out over the past two months reflects that."
For more information on the exhibition go to www.maorirugby.co.nz.
Back to top