Rotorua Trust spreads festive spirit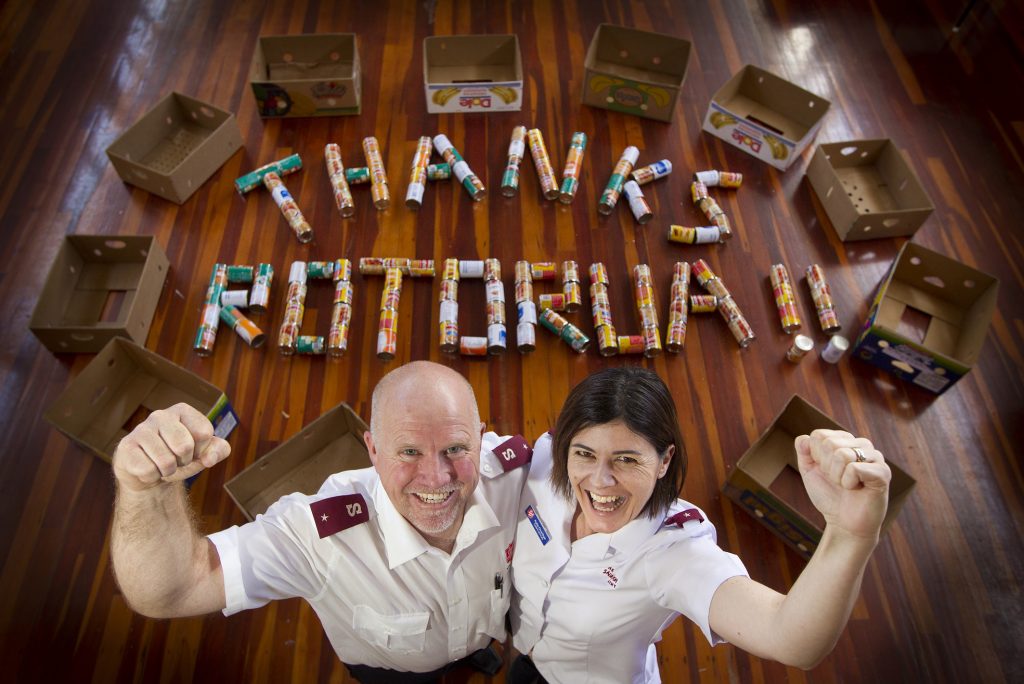 Salvation Army corps officers Ralph and Kylie Overbye are grateful for Rotorua's help. 23 December 2016 Rotorua Daily Post Photograph by Ben Fraser
---
Christmas has come early for 18 community groups who have been granted a total of $123,000 by the Rotorua Energy Charitable Trust in its December round of grant approvals.
The December 2016 grants were the first by the Trust's new board since its November elections.
The 18 grants will support a range of different initiatives, from community and art, right through to health and well-being.
The largest grants were to the Resource Teacher Learning and Behavior initiative for its literacy programme in Rotorua ($25,000), as well as The Rotorua Lakes Council Freeparking programme – which offers free sports and activities to local teenagers, and is held on council reserves ($20,000).
Rotorua Trust Chairman, Stewart Edward says the first trustee meeting was a humbling experience, awarding grants to such a range of selfless community groups.
"The Trust works with all spectrums of the Rotorua community, while maintaining a focus on investing in people, enabling community groups to grow and develop, investing in facilities and supporting a vibrant community.
"Through these groups, the Trust has a positive impact on nearly every Rotorua resident, and it's these groups that are the glue of our community.
"The new mix of trustees bring a diverse set of experiences to the table, which in my mind, reflects the Rotorua community accurately and will allow the Trust to work closer with groups than ever before.
"It's the Trust's responsibility to nurture the community's money, which has grown from $32 million to $140 million the past 22 years, through the careful management of the previous trustees. They have left a legacy and we must continue to grow and invest it for the benefit of Rotorua."
In November, the Trust also made a grant of $10,000 to local Christmas appeal foodbanks, including the Salvation Army ($5,000), St Johns ($2,500) and St Vincent de Paul ($2,500).
Mr Edward says a collaborative approach by the Trust has underpinned the efforts made by the rest of the community at this time of year.
"It's been incredible to see just how many groups and individuals have got behind the various Christmas food banks.
"It's important to the Trust that we support these community efforts, to ensure everyone in Rotorua can enjoy a special Christmas meal with family and friends."
Back to top